Zhou Xuejun: LUXEON Rebel - set a new benchmark for LED quality
On September 20, 2010, LED Illuminated China Tour by Gaogong LED, Foshan Lighting Association and Nanhai Electric Light Source Lighting Industry Association, the 11th seminar of the National Tour Survey and Industry Seminar in Foshan Successfully held. The discussion was warm and the speakers analyzed and discussed the industrial technology and industry status of chips, packaging, application lighting, tunnel lights and LED detection, and led the discussion on the status quo and future development direction of the LED industry.

The conference attracted more than 100 spectators, Zhu Xinzhi, Secretary General of Foshan Lighting Association, Chen Bin, General Manager of Guangdong Zhonglong Transportation Technology Co., Ltd., Zhou Xuejun, Director of Asia Market, Philips Lumileds, and Optoelectronic Project Manager, CTI China Testing Technology Co., Ltd. Xiao, Foshan Guoxing Optoelectronics Co., Ltd. Deputy General Manager Dr. Yu Binhai, CREE South China Lighting Business Manager Zhu Ming, Jiangsu Xinli Photoelectric Co., Ltd. Sales Director Gu Zongjun, LED senior expert Xu Liancheng delivered a speech.

Zhou Xuejun: LUXEON Rebel - setting a new benchmark for LEDs quality

According to Zhou Xuejun, according to Philips Lighting, the proportion of LED lighting in 2008 is about 7% of global lighting, and it is estimated that it will reach 75% in 2020. Philips Lumileds will have more than $100 million in research and development investment this year. At present, the development of LED lighting is very fast, but LED lighting applications still face many challenges, focusing on the four aspects of light quality, performance, reliability and simplicity.

Zhou Xuejun introduced the latest Lumiramic patented fluorescence technology used by Philips Lumileds' new LUXEON Rebel 2700K and 3000K warm white light products. Its white light distribution can reach 1/16 of ANSI BIN, and Philips Lumileds' vision is to make the lighting industry completely Get rid of the troubles of BIN. After introducing the latest 300+ lumens high-light products LUXEON Rebel ES, which was specially designed for outdoor lighting, Zhou Xuejun also expressed his optimistic view on the prospect of AC LED. Philips Lumileds will soon launch its own unique AC LED products. In the field of LED backlighting, he introduced the high-power LED-based backlighting solution that is emerging due to its advantages in color stability and reliability. He also mentioned that the company's LUXEON Rebel LEDs have passed the US Energy Star certification and LM-80 test as early as last year. The relevant test data is completely open to the industry and can be obtained from its official website at any time without any conditions. .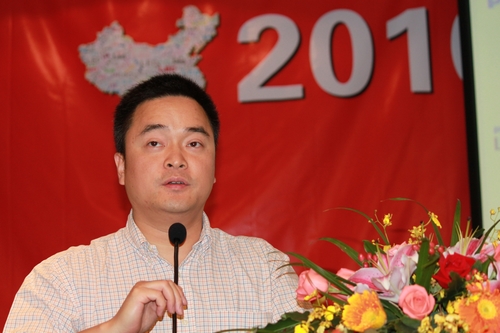 Zhou Lujun, Director of Asian Marketing, Philips Lumileds