Zhang Yimou Enters VR SoReal and Gets Lenovo's Strategic Investment
[IT168 News] On November 15th, the internationally renowned directors Zhang Yimou and other joint ventures founded by the Qiqi Group and the SoReal brand reached a strategic cooperation with Lenovo Group in Beijing. Lenovo Ventures, a global technology industry fund of Lenovo Group, announced a strategic investment in SoReal. In the future, SoReal will achieve strategic cooperation with Lenovo Group. At the same time, SoReal's offline business (Hyper-world, Super-body Space, Ultra Capsule, etc.) will also achieve all-round cooperation with Lenovo's many offline channels. On the same day, he was the co-founder of the popular Qitian Group and the SoReal brand a€" Zhang Yimou, Qi Xiao, Wang Lei, Chairman and CEO Yang Yuanqing of Lenovo Group, He Zhiqiang, Senior Vice President of Lenovo Group, President of Lenovo Venture Capital Group, Vice President of Lenovo Group, Lenovo Venture Capital Song Chunyu, general manager of investment business, attended the press conference and completed the cooperation ceremony. Many guests including Zhang Guoli and Sha Baoliang attended and witnessed the strong alliance between the two parties. This cooperation is an important move of Lenovo Group's strategic layout of the Internet and smart ecology; Zhang Yimou has also become another heavyweight after the Zhang Ziyi, Huang Wei, Li Bingbing, Hu Haiquan, Angelababy and other stars into the venture capital circle.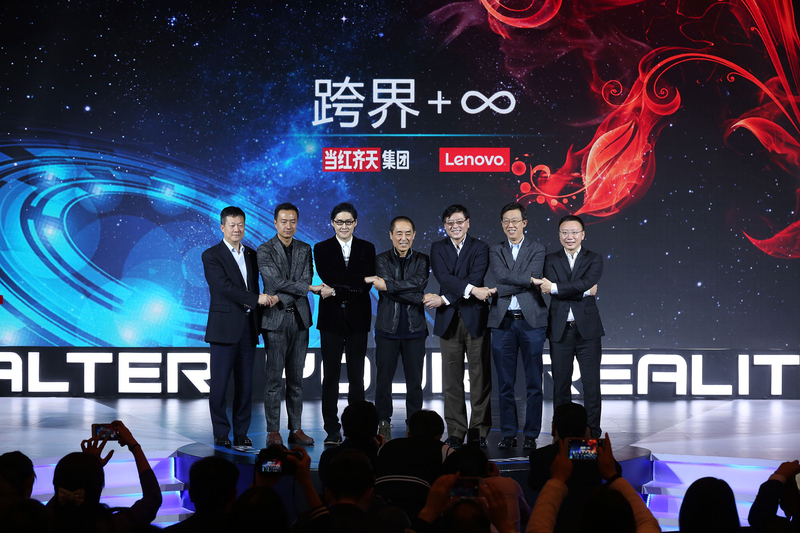 Yang Yuanqing, Chairman and CEO of Lenovo Group, believes that a€?AR/VR and the future MR (mixed reality) are the next-generation technologies that will change the world after the PC Internet and mobile Internet, and are also areas where Lenovo will focus its efforts.a€? Effective integration of the four areas of hardware, software, content, and services can improve the ecological layout of VR/AR and accelerate the popularization of technology and the maturity of the market.In the future, Lenovo will also establish a VR/AR industry fund through strategic investment and association services. The combination of ways to accelerate the development of the industry."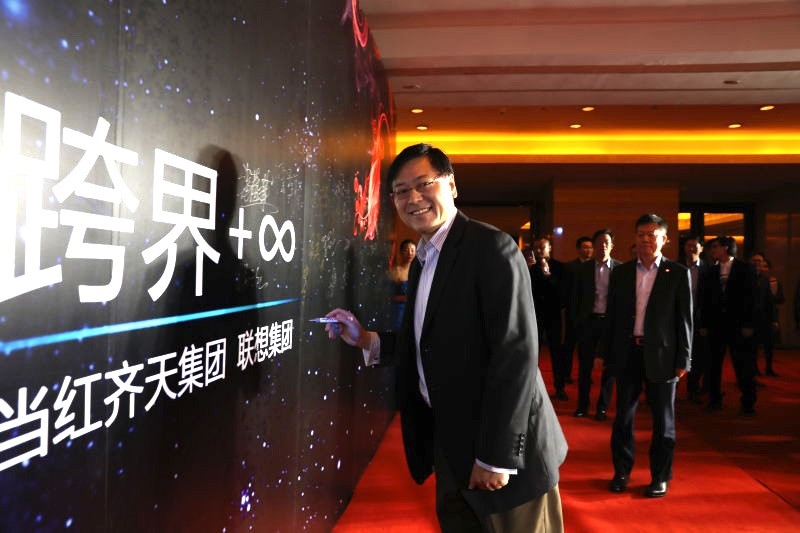 According to He Zhiqiang, senior vice president of Lenovo Group and president of Lenovo Venture Capital Group, a€?AR/VR, device+cloud service is an important investment direction for Lenovo Ventures, and we also very much recognize the capabilities of the SoReal team. Investment in SoReal is Lenovoa€?s smart and ecological With an important layout, SoReal will achieve more strategic cooperation and cooperation with Lenovo devices. In the future, Lenovo will also make more investment arrangements in the area of a€?a€?content services. According to He Zhiqiang, the current focus of Lenovo venture capital investment is: cloud computing + large Data, artificial intelligence + robotics + computer vision, AR/VR, + Internet, consumer upgrades, etc.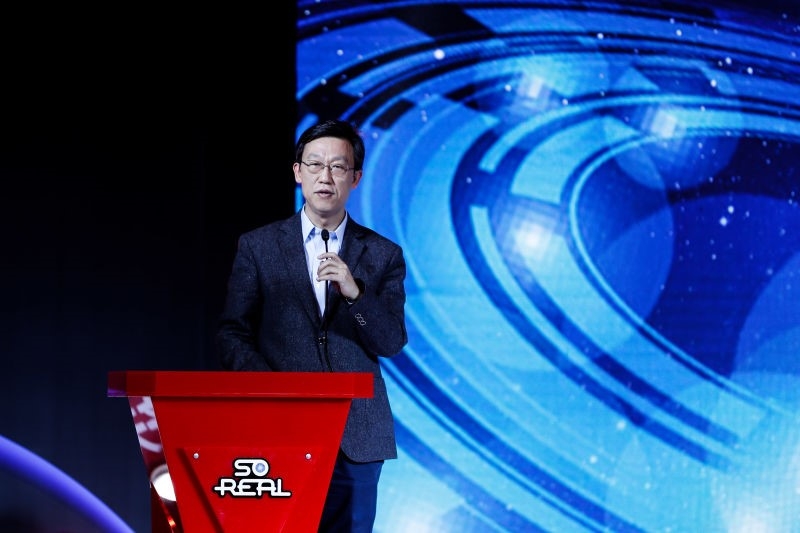 Art "Hand in Hand" Technology Zhang Yimou Yang Yuanqing Cross-border Dialogue

At the conference, Zhang Yimou and Yang Yuanqing launched a cross-border exchange of art and technology. Yang Yuanqing believes that AR/VR technology will be more widely used in games, movies, sports, entertainment, medical, industrial and other fields. Lenovo's ecological layout in AR/VR will also bring more extreme experience to users. Zhang Yimou stated that the upgrading of the entertainment industry is a general trend, and the combination of movies and VR is expected.
At the scene, Song Chunyu, vice president of Lenovo Group and general manager of Lenovo Venture Capital Investment Services, introduced the deep background of cooperation between SoReal and Lenovo. Song Chunyu said that the strategic layout of SoReal and Lenovo is highly synergistic. By investing in SoReal, Lenovo will work with the popular Qitian Group to create a full-scale industrial chain for VR, opening up the hardware and content links, and responding to the national strategy of the Belt and Road Initiative to focus on the global cultural output of VR. Lenovo Ventures will integrate Lenovo resources and actively expand partners such as Wanda Group to create a three-in-one VR innovation experience based on "Lenovo hardware, SoReal content and solutions, and Wanda's powerful offline traffic."

SoReal Handshake Cross-Border Cooperation Makes VR/AR Technology Entertainment Leader

According to Song Chunyu, Lenovo Venture Capital invests in SoReal, focusing most on its outstanding team, and has extensive experience in producing content and operating large scenes. Chairman Qi Xiaoqian was employed by the 2008 Beijing Olympic Games as the producer of the a€?Paintinga€?; CEO Wang Lei was the general manager of Tiangong Special Color, and led the post-production of a€?Looking Dragona€? and a€?Longmen Feijiaa€? and obtained A number of awards; coupled with the joining of Zhang Yimoua€?s director, laid the foundation for SoReala€?s top domestic VR production team. After the founding team entered the VR field, they quickly demonstrated their strong resource integration capabilities and execution capabilities. The demand for content and the pursuit of perfection for the technical solutions quickly established SoReal's industry benchmark position. In addition, SoReal's core competitiveness, the leader in ultra-large-scale multiplayer VR technology solutions, and the production and distribution of high-quality VR content, are also a major attraction for Lenovo venture capital. After the two parties cooperate, they will jointly create innovative hardware, promote the production and distribution of premium content, and jointly create a complete VR/AR industry chain.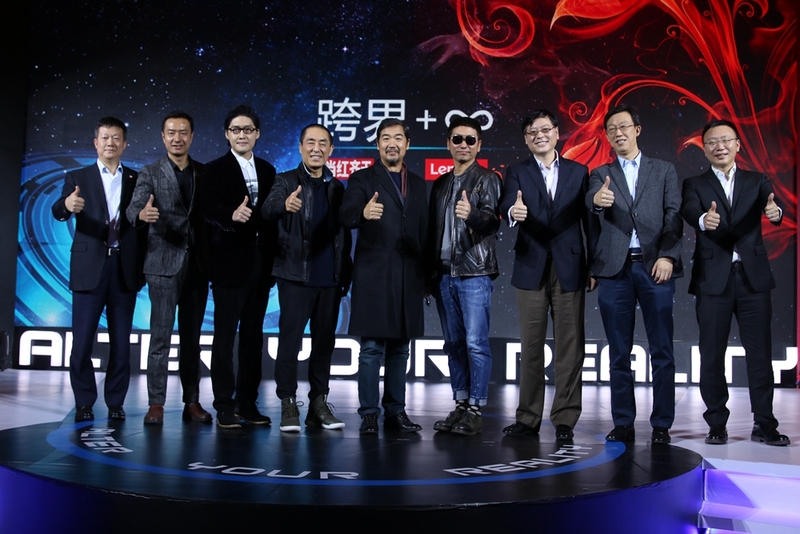 At the press conference, according to Qi Xiao, co-founder of the popular Qitian Group and the SoReal brand, as of now, the VR entertainment experience center of SoReal has run through Beijing's major shopping districts, with stores in famous landmarks such as Wangfujing and Sanlitun. ; The future SoReal brand will also be displayed in Macao, Taiwan and Singapore, South Korea, Japan and even the United States Las Vegas and other regions at home and abroad. With the commencement of various businesses, SoReal is gradually developing into a mature brand, and will continue to infiltrate all vertical industries for cross-border strategic cooperation. According to Wang Lei, co-founder of Red Qitian Group and SoReal brand, SoReal will continue to collaborate with the Beijing Municipal Cultural Assets Management Office, the medical field, AVIC Military, Tianjin University, and the United States' top content production companies to create a new type of entertainment and leisure business.

Middle-low Level Lighting Sky Curtain

Middle-Low Level Lighting Sky Curtain,Ultra Transparency Display,Digital Signage Video Display,High Brightness Led Outdoor Lighting

Kindwin Technology (H.K.) Limited , https://www.ktl-led.com