Yangzhou City Research LED International Certification
Recently, the Municipal Development and Reform Commission and the TUV South German Group held a seminar on international certification of LED lighting products. Help our city's LED lighting companies to understand and master the knowledge of LED lighting products exporting to the international market and to develop international standards for products, and then break through trade barriers to successfully pass the certification of major global markets such as the European Union.

The theme of the seminar was a€?Explore new areas and find new opportunitiesa€?. At the meeting, T??V S??D technical experts and senior engineers introduced the knowledge of international standard certification to the representatives of the companies attending the meeting, and elaborated on the relevant content.

The organizer said that at this stage, the EU's requirements for the safety of LED lamps and other aspects continue to increase, which has raised the threshold for LED companies in the city to enter the EU. Therefore, we must attach great importance to the certification of international standards, and get the "passport" for export and the "golden key" to open the international market.

Edit: Leo



Strain Insulator are used in guy cables supporting utility poles, to prevent any high voltage on the cable due to leakage currents or an electrical fault on the pole from reaching the lower part of the cable which is accessible by the public. Strain Insulators For Lines are also used in guys supporting radio antenna masts. Strain Type Insulator will normally installed in the middle of stay wire. Strain Post Insulator give protection in the event of accidentally broken live wire that can accidentally energizing a stay wire and remaining in contact with line which doesn`t trip.
Features
1.The ceramic is under compression rather than tension, which takes advantage of ceramic's greater compressional strength

2.If the ceramic breaks the two wire loops are still linked and will not fall to the ground

3.Very long life, made of inorganic materials and do not age

4.Very reliable, with a proven track record. Over 80 years of experience

5.Easier to maintain, can be coated and washed

6.Strong in compression

The following strain insulators comply with the ANSI standard, the glaze colour of the insulators are brown etc..



MAIN DIMENSIONS AND STANDARD PARTICULARS
Type
54-1
54-2
54-3
54-4
Creepage Distance,mm
41
48
57
76
Main Dimensions
H
89
108
140
171
h
44
57
79
67
h1
64
76
103
114
D
64
73
86
89
d
44
54
60
60
d1
16
22
25
25
Mechanical Failing Load,KN
44
53
89
89
Low Frequence Flashover Voltage
Dry,KV
25
30
35
40
Wet,KV
12
15
18
23
Net Weight, Each Approx., kg
0.5
0.65
1.2
2.2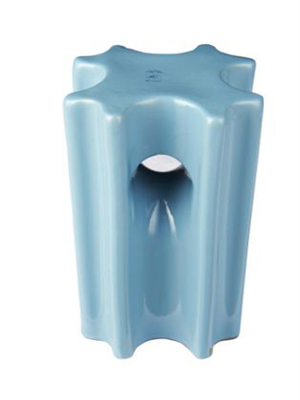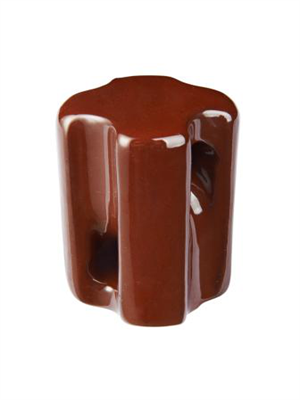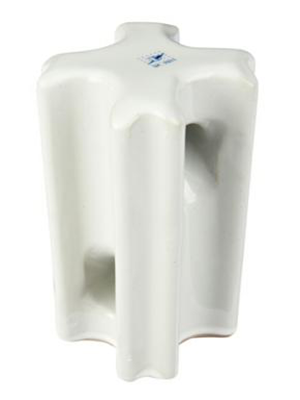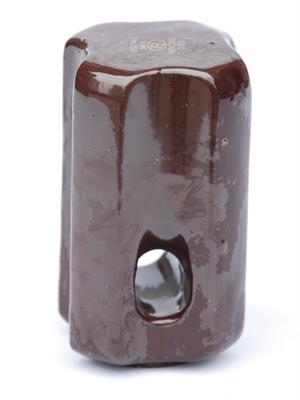 We warmly welcome friends both domestic and abroad to visit our company, if you have any questions, please contact with us directly.




Strain Insulator

Strain Insulator,Strain Insulators For Lines,Strain Type Insulator,Strain Post Insulator

FUZHOU SINGREE IMP.& EXP.CO.,LTD. , https://www.cninsulators.com