What are the advantages of Archronix FPGAs?
January 22 12:08:33, 2020
There have been rumors that Intel wants to acquire an FPGA manufacturer. Although the news was stirred up at the time, it ended up with no results. However, the industry has always analyzed that Intel is coveting the FPGA industry. Later, it turned out that "Archronix, a manufacturer of high-performance FPGAs, uses Intel's 22nm process technology" to connect Intel and FPGA again. What is the intention of Intel's move? What role does Archronix play in it? What is special about the Speedster 22i with Intel 22nm technology?
Achronix has the industry's highest performance FPGA

Achronix Company Profile

Looking at Achronix's profile, I found that Achronix's history is not very long. The company was founded in 2004 and has been focusing on high-performance FPGAs. The first product was released in 2006 and the Speedster product was released in 2008. The company relies on its proprietary The asynchronous technology enables the SPS60 speed of the SpeedSter series of the 65nm process to reach 1.5GHz, which is the highest performing FPGA product at the time.

The release of the SpeedSter22i is still maintaining the high performance of 1.5GHz, Alooix's chairman and CEO, and John Lofton Holt, who is also the founder of Achronix, said that "in fact, Achronix can be achieved with Intel's 22nm process. The speed of GHz, but taking into account a number of factors such as power consumption, performance and capacity, the company decided to retain the 1.5GHz speed of the previous generation 65nm technology node products during the productization, because this is the fastest speed in the industry. It has gone far beyond the competition." From the performance parameters, Achronix's products are indeed high-end, but we often say that "the height is not cold", high-end technology does not mean that it can be smooth sailing, Achronix still has to fight with other FPGA manufacturers.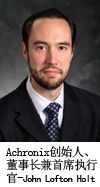 What are the advantages of Achronix?

As we all know, there are already two giants in Xilinx and Altera in the FPGA industry, and they already occupy nearly 90% of the market share (from the data provided by Xilinx in 2011). The other two, such as LatTIce and Actel, are also taking the differentiated route. The FPGA field has a place of glory, and startups that want to achieve success in this area must have considerable advantages to gain a foothold. How does Achronix face the current situation?

When it comes to competing with other vendors in the FPGA industry, John Lofton Holt is not afraid to directly compare with the industry's most advanced product lines. "I can boldly say that our products are the highest performing FPGA products in the world, compared to other The performance, density, and cost of the Speedster 22i are extremely advantageous, and from a price perspective, our products can reach ($400/million LUT), compared to the industry ($1,000/100 Wan LUT) is much cheaper.a€? John showed extraordinary confidence.

On a slide we clearly see Achronix's comparison with its peers - Speedster22i's performance is 300% compared to other manufacturers' FPGA products, single die is twice as dense as other manufacturers' FPGA products, and the cost is better than Similar products are 40% lower. From these three data alone, Achronix's products are indeed very advantageous. However, John Lofton Holt has to admit that power consumption is still a problem that Achronix needs to challenge. He admits that "the power consumption problem of FPGA is the same as the power consumption problem of CPU, which is somewhat difficult, but our products are now able to satisfy us. "Users in terms of power consumption", think about Intel has been plagued by power consumption problems, presumably for a foreseeable period of time, power consumption will always be Anightix's nightmare.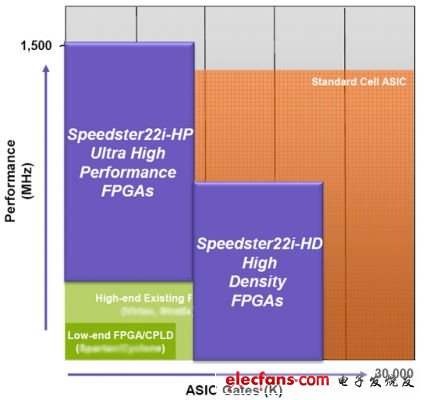 Performance and density comparison of high-performance Speedster 22i-HP and high-density Speedster 22i-HP with other industry FPGAs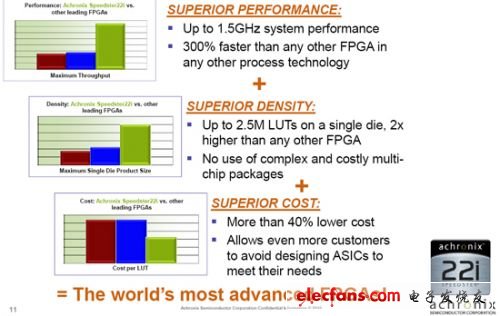 Compare the Speedster22i with the new generation of other manufacturers in the industry in terms of performance, density and cost.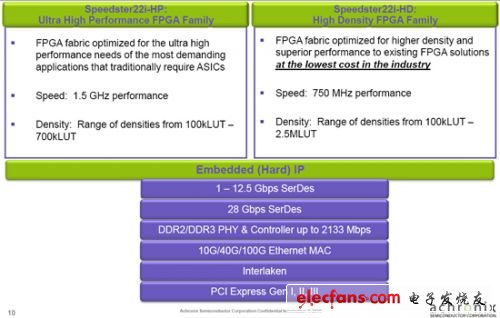 A lot of IP has been embedded in the Speedster22i product.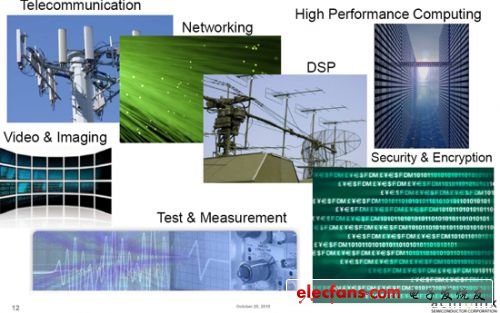 Speedster22i for multiple application areas

The Speedster22i has excellent performance. On the one hand, because of Achronix's asynchronous technology, Intel's 22nm process technology also contributes to the speed of the Speedster22i-HD up to 2.5M look-up table (LUT).

John Lofton Holt said "Intel's technology has made us competitive in the next two years, and we have surpassed our competitors in terms of yield." John didn't describe much about Intel's cooperation, but the fact is that the most advanced process lines are open to other vendors, which is rare for the entire semiconductor industry.

Intel's investment in process technology is considerable, so it is not easy to open to other manufacturers. It used to be an occasional old production line to do OEM work, and this time Intel has not mass-produced its 22nm process products. Take out your favorite technology and share it with others. You can assert that Intel must have a picture.

John Lofton Holt was asked to "open the most advanced process to Achronix, what benefits Intel can get", John Lofton Holt's answer is concise - "Intel is a leader in flash memory, a leader in CPU, but he In terms of FPGA, Intel has always been very interested in the FPGA market. Intel later released 15nm technology. From the perspective of the development of the FPGA industry, the author is looking forward to how Achronix and Intel will cooperate in the next step.

The RGB Color Controller is in a predetermined order to change the main circuit or control circuit wiring and circuit changes the resistance value to control the motor start, speed, braking and reverse master device to control RGB color.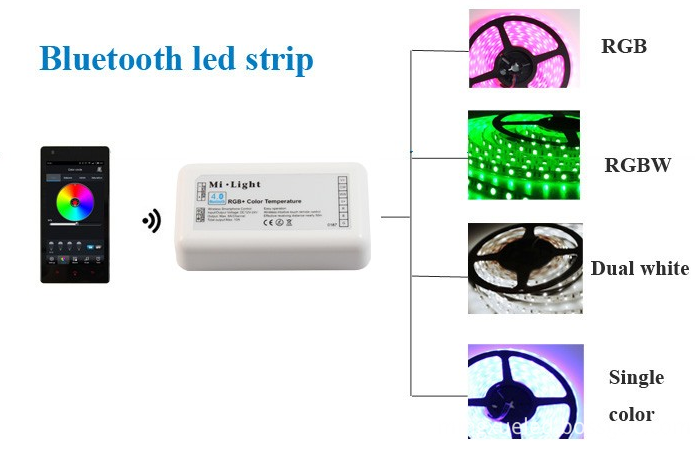 The

Rgb Color Controller

subassembly logic controllers and micro-program controller two controllers each have strengths and weaknesses. Combinational logic controller design

Cumbersome, complex structure, once the design is complete, you can not modify or expand, but it's fast. Micro-controller design program easy, simple structure, convenient to modify or expand, modify a machine instruction function, simply restated the corresponding micro-program;

To add a machine instruction, just add some micro-control program in memory, however, RGB Color Controller is through the implementation of a micro program.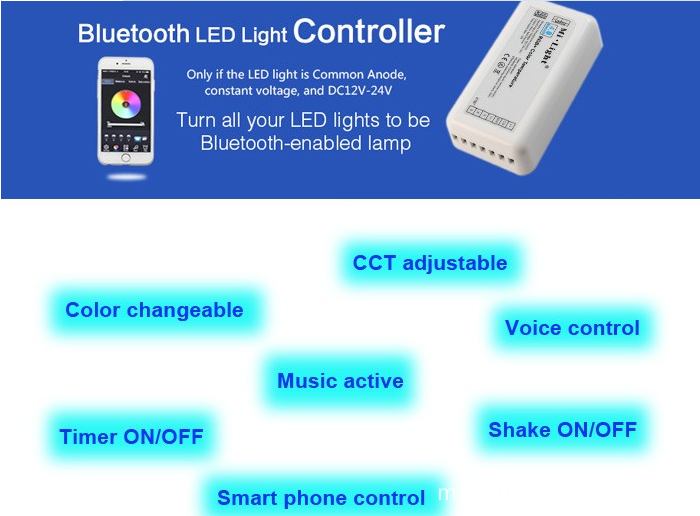 Specific comparison is as follows: a combination of hardwired logic controller, also known as the controller, by the logic circuit, relies entirely on hardware to achieve the function of the instruction.

Basic components to RGB Color Controller:
(1) the instruction register is used to store instruction being executed.
(2) Operation code decoder: instruction opcodes for decoding to produce the corresponding control level, to complete the analysis function of the instruction.
(3) Sequential Circuits: used to generate a time stamp signal.




Mingxue Optoelectronics Co.,Ltd. has apply the I S O 9 0 0 1: 2 0 0 8 international quality management system certificate, For RGB Color Controller we apply the CE, RoHS and SAA certificate for our led lighting product.




Our R & D team can handle highly customized designs and offer OEM and ODM services.
We hope to set up a long-term partnership with you through our high quality products and our Sincere Service!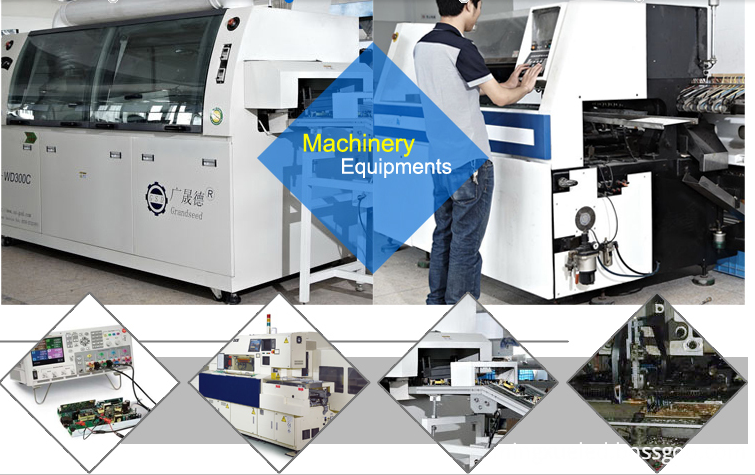 RGB Color Controller

Rgb Color Controller,Color Rgb Led Controller,Colorful Rgb Led Touch Controller,Mini Rgb Color Controller

Shenzhen Mingxue Optoelectronics CO.,Ltd , https://www.led-lamp-china.com