What about Apple and Google Smart TV? Has been abandoned by the market
Recently, according to US media reports, in the past 3 months, news of Google and Apple's development of wearable devices has been circulating in the science and technology session, but for 6 months, everyone's topic focused on their TV products. So why have the rumors of TV products disappeared all at once?

According to reports, at this time last year, Apple observers expected Apple TV to be released at a price of about $ 2,000. Apple TV will be matched with the popular Apple streaming set-top box. At the same time, Google has also drafted some production agreements with TV manufacturers.

Both companies have online content (iTunes, YouTube) to meet the demand for TV streaming, and both companies maintain an unusually low-key attitude in the TV business, although Jobs has long announced that TV will be the Apple Empire in addition to computers, mobile phones and music playback The fourth leg outside the device. The appeal of TV occupies a central position in every family, but for Apple and Google, it is not just a channel to play content.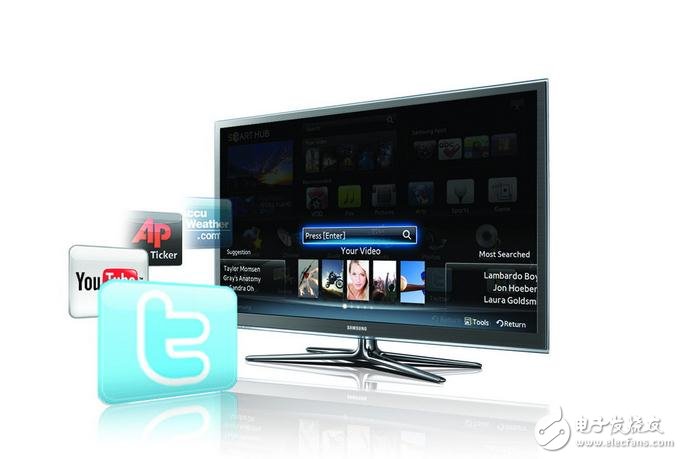 In the early days, controlling the TV meant controlling other household products, such as the remote control of the air conditioner. The reason why Microsoft set foot in the TV operating system very early is also based on the cause.

Today, smart TV manufacturers hope that the application development community will enrich the interactive functions of the TV screen, and they hope that the functions of various devices connected to the TV can be integrated. Eventually, it will become a collection of your game equipment, TV and network equipment, so that advertising on various devices becomes more convenient.

As far as Apple is concerned, Apple's existing TV products are only a small business according to the company's standards. It is included in the "accessories" category with all Apple hardware peripherals. This business has gradually become less important, and it could have developed into a core control device in home control. Apple CEO Tim Cook called TV a "hobby" for Apple. This fiscal year, Apple sold a total of 5.3 million TV products, almost double the sales in 2011, but this number still can not be compared with the shipment of up to 10 million iPhone.

On the other hand, the actual TV product market is firmly controlled by Korean manufacturers, namely Apple a€?s main competitors Samsung and LG.

LG recently purchased the Web OS operating system from Hewlett-Packard, which is dedicated to the research and development of smart TVs. This is still an open source project. At the same time, Samsung has also developed its own smart TV products for developers of iOS, Microsoft and Android systems.

It also reminds us of Google. Previous media have analyzed the impact of HP's purchase of Web OS on Google. This is definitely bad news for it. Google initially sought multiple manufacturers for Google TV, trying to embed the system into various TV devices. Sony is a manufacturer, followed by LG, and Samsung seems to be interested in joining in early 2012. A year later, things changed dramatically. Samsung a€?s Google TV plan aborted. Sony stopped selling Google TV and chose to support the set-top box business. Now LG has bought its own smart TV operating system. These objective conditions will force Google to return to the supporting set-top box solution business.

Not long ago, market research organization Informa said that smart TVs will use Android as the default system. Is this kind of opinion a delusion? After all, Samsung can use the TIzen system, and LG will use the Web OS system.

At present, Asia is experiencing a trend of systematic resistance. This is confirmed by news from China, who believes that Android is too strong and powerful. While Google is still worried about Samsung's strength in Android, Samsung and LG seem to have decided that Android is no longer their must-have system. When they develop smart devices, Apple and Google will likely be left aside.

Drum type Rice Cooker

Features

This type rice cooker is famous with drum type appearance, which is easy operation and easy clean.

There are two type of inner pot , one type called white pot which is without non-stick but cheaper price .another one called non-stick pot is polished with emery, Also there are two type non-stick with different price ,it`s depending on different demands to use.

And the inner pot cannot be burned on the stove, which will make the pot transfigured and bad contact with the heating plate. While cooking , the heating plate or the fuse is most likely to be burned for the bad contact of the inner pot and the heating plate, Besides, make sure to dry the pot before putting into the outer shell of the rice cooker ,or else the drops of water flowing on the heating plate, will make the heating plate rusted.

Applications

Many peoples are used drum type rice cooker for congee and soup, some of peoples are prefer to use this type rice cooker for steaming.

Drum Rice Cooker,Drum Shape Rice Cooker,Electric Drum Rice Cooker,Multifunctional Drum Rice Cooker

Guangzhou Taipeng Electrical Appliances Technology CO., LTD. , https://www.kettles.pl