The mystery of the mobile phone battery: this will also be unscientific.
February 06 04:05:02, 2020
Foreign media today wrote an article detailing the principles, defects, and future trends of lithium batteries used in mobile devices. The following is the full text of the article: The battery used in mobile devices is a masterpiece of chemical engineering: storing a large amount of electricity in a small box allows the mobile device to continue to run for several hours. How does it work? How can I get the most out of it?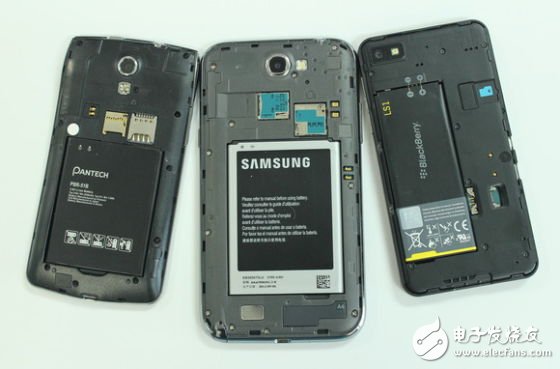 At present, most mobile phones use lithium batteries, and in the past they were nickel-cadmium batteries.

Chemical principle

The battery used in mobile devices is a masterpiece of chemical engineering: storing a large amount of electricity in a small box allows the mobile device to run for hours. How does it work? How can I get the most out of it?

Most modern mobile devices use lithium batteries, which mainly consist of two parts: a pair of electrodes and an electrolyte present between them. There are many kinds of materials for the electrodes, which can be lithium, graphite, or even nanowires, but without exception, rely on the chemical composition of lithium. This is an active metal and therefore easily synthesized with other elements. Pure lithium is extremely active and can even ignite spontaneously in the air, so most batteries use safer lithium cobalt oxide.

Between the two electrodes is an electrolyte, usually a liquid organic solvent, through which electrons can flow. When the lithium battery is charged, the lithium cobaltate molecules can capture the electrons and then release the electrons during use of the battery to support the operation of the mobile phone.

Lithium batteries are the most common type of battery because it stores the most amount of power in the smallest space. This needs to be measured in terms of energy density, which is the amount of electricity that can be stored per kilogram of battery, in watts (wh). Lithium batteries typically have an energy density between 150 and 250 watt-hours per kilogram, while nickel-hydrogen batteries are only 100 watt-hours per kilogram. In other words, lithium batteries are smaller and lighter than other types of batteries, so they can compress the size of the device, but still maintain a long battery life.

The above chemical processes can be summarized as follows: The battery in the device can store the amount of electricity, after which the internal chemicals will release the electricity in any way possible. But there are also problems, for example, the battery of the latest Boeing 787 Dreamliner will have a fire failure when the aircraft is docked.

This is one of the defects of lithium batteries: if the battery is over-discharged, the internal chemicals will decompose, generating excess lithium oxide, burning, and generating more lithium oxide, and so on. The chemists call it "thermal runaway," and the average person sees the fire, which is why the Boeing 787 is banned by the US Airways Administration (FAA). The same happens when the battery is punctured, so the US Transportation Security Administration (TSA) recommends that passengers carefully place the battery in their carry-on baggage instead of shipping it.

battery capacity

The unit of battery capacity is milliampere-hours (mAh), which represents the total power that a battery can provide. For example, if a battery has a capacity of 1000 mA, it can continuously supply 1000 mA of current in one hour. If your device current is 500 mAh, then this battery will last for about 2 hours.

However, the battery life of a device is more complicated because the specific power consumption of a particular device depends on the tasks it performs. If the device's screen is lit, the wireless transmission function is turned on, and the processor is running at full speed, it will consume more power than when the screen is turned off, the wireless transmission function is turned off, and the processor is idle.

Because of this, consumers should be more cautious about the battery life they claim to be a€" they may extend their battery life by turning down the screen or turning off some components. If you're curious, you can use some specialized apps to monitor your mobile device's power consumption and battery status, both Battery Monitor Widget in Android and Baterry Life Pro in iOS.


LED Solar Light, including LED Solar Street Light, LED Solar Column Light, LED solar Flood Light.

1. Elegant Integrated Design,Aluminum alloy case
2. Night sensor + PIR motion sensor+Remote Control
3. 120?°wide lighting angle, long detecting distance
4. Easy to install

5. Support more than 2-3 rainy days with the best technology.
6. Waterproof IP65
7. Turn on/off at dusk and dawn automatically
8. ODM, lighting solution.

LED Solar Light

LED Solar Light,LED Solar Street Light, LED Solar Garden Light,LED Solar Column Light

ZHONGSHAN G-LIGHTS LIGHTING CO., LTD. , https://www.glightsled.com