The main points of sweeping robot purchase are coming soon.
November 13 06:05:18, 2021
The main points of sweeping robot purchase

First, the appearance of materials needs to be strong. In order to avoid accidental bumping into the corner, there will be damage cracks, and the sweeping robot is not only a home appliance that will work, but also a beautiful decoration in the home. Therefore, the selection of the sweeping robot should consider the color matching and the home style.

Second, we must see the power consumption and battery life factors. For example, the sweeping robot adopts the mode of independent operation after charging. Then, once the charging is performed, the length of time that the sweeping robot can work becomes a selection index. The rechargeable battery is generally based on a nickel-hydrogen battery, and partially uses a lithium battery, but a lithium battery is usually used. The unit price is higher. The battery charging time and usage time of each manufacturer are also different. After all, frequent charging is not only a kind of damage to the battery of the sweeping robot, but also shows that this sweeping robot is a relatively power-hungry model.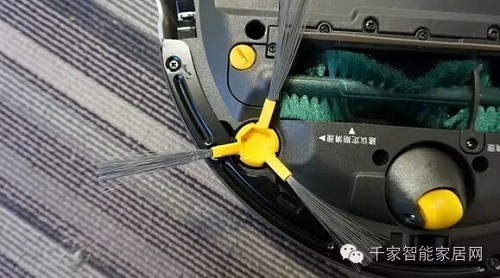 Third, the vacuum function. There is a sweeping machine that can only suck, single sucking can only absorb dust and small things such as hair; there is a sweeping machine that can sweep and suck, taking into account the ability to suck small garbage, but also sweep the garbage such as paper dust. Therefore, of course, it is the best cleaning ability that can sweep and absorb.

Fourth, it should have a good noise reduction function. To hide the touch panel, the bottom can be equipped with a roller to avoid damage to the floor tile and reduce noise, and provide a comfortable environment for intelligent daily life.

Five, intelligent operation. The sweeping robot can not only make voice prompts when the machine is faulty, but also tell the user what happened, so as to better solve the problem. Some can also use the mobile phone APP for remote control, so that users can ensure the cleanliness of the family anytime, anywhere. Before buying, it is best to try it first. The simpler the operation, the better.

Precautions for use

However, if the operation is inadvertent during the use of the sweeping robot, it is easy to cause an accident. The main points to note are the following:

1. Do not use the tide in a wet environment to avoid short circuit fires caused by the motor being wet. If it is not a wet and dry sweeping robot, do not absorb water.

2. Do not inhale flammable items such as matches and cigarette butts into the sweeping robot.

3, the use time should not be too long, if the fuselage is too hot, you should stop using it for a while. Prevent the motor from overheating and burning.

4. It is strictly forbidden to use the sweeping robot in dangerous situations that are inflammable and explosive, so as to avoid fire and explosion accidents.

5. The sweeping robot will automatically return to the charging stand after each work, and wait for the next time to schedule the cleaning to start the automatic cleaning. If you do not use the sweeping robot for a long time, unplug the power cord from the outlet, remove the cleaning robot battery, and store it in a dry place.

Lead free Solder Bar is a solid solder bar,without flux, It was strictly following RoHS .WEEE directive and ISO14000 management system requirement




Product Brand:SnCu0.7.SnCu0.3.SnCu3.SnAg0.5Cu0.5.SnAg3Cu.SnAg4Cu.Sn Cu1Ag.

Sn Cu4Ag1.Sn Cu6Ag2.Sn Sb5








Lead Free Solder Bar,Silver Solder Bar,Solder Bar,Hot Bar Soldering

Shaoxing Tianlong Tin Materials Co.,Ltd. , https://www.tianlongspray.com