The home appliance old brand's bumpy road
January 08 12:05:48, 2020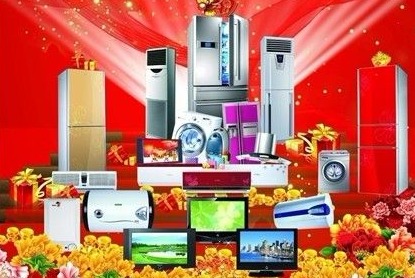 For most people, the memory of childhood is the most memorable and beautiful time of my life. The memories of those people and things, even if they have been in the past few decades, would be embarrassing. The same is true in the field of home appliances. The first electric appliance at home when young, although old, but the status will never be comparable to later replaced appliances, even if the new appliances have more powerful features. Recently, the Peony TV, which has been quiet for a long time, has once again entered our sights. It has participated in high-profile home appliance exhibitions, recruited a large number of high-end talents, and newly produced Peony flat-panel TVs are quietly on the shelves in Jingdong. All these are telling consumers that Once Peony TV is back.

However, in the domestic television market, where the pattern has basically stabilized, the number of peony TVs that can be revived can still be heard. No one knows yet, but now it seems that Peony TV has been on the shelves in Jingdong since May this year. One hundred or two hundred product evaluations make this once-to-be-made domestic TV brand somewhat awkward. In fact, this kind of embarrassment is not the only one in China, many home-made household electrical appliances brands that have been brilliant, after many years of rebirth, are not easy to go, or can be described as bumpy, such as white clouds refrigerators, such as Shenhua washing machines, such as Haishu Washing machine and so on.

These brands were once very popular


How many long-term domestic manufacturers of household appliances can be used. After so many years, it is also necessary for everyone to call their names a few brands that once had a glimpse. No matter how these brands are now, at least in the past, they were once talked about after dinner.

Peony TV in the 1980s appliance market, the influence is no less than the current giant Haier, the United States. I believe many of my friends in Beijing are very familiar with the Peony Garden Station on the Metro Line 10. However, the author estimates that there are certainly few friends who know why the Peony Garden was named. Yes, that place was not called Peony Garden before. It is because there are The headquarters of Peony TV was there, so it was named Peony Garden. It was enough to see the influence of Peony at that time. Peony is one of the earliest TV manufacturers in China. It was established in 1973. During the peak period in the 1980s, Peony TV's share in the domestic market was once over 50%.

In the 80s of the last century, Baiyun Refrigerator was also very popular. In the refrigerator market, there was a saying of Beihaier and South Baiyun. This former refrigerator factory of the Arsenal was once known for its real quality and its use. The longevity is very long, and now many families in Hunan still have old White Cloud refrigerators that have been running for more than 20 years. At the end of the prosperous 1980s, Baiyun had an annual output of more than 250,000 units. The number of registered employees in the factory exceeded 10,000. a€?The street is full of carts for hauling refrigeratorsa€? and a€?Places like kindergartens that can be transformed into guest houses are remodeled. As guest houses, these are the descriptions of the Baiyun Refrigerator.

For some of todaya€?s young friends, the only interpretation of Shenhua is a€?Shanghai Super Leaguea€? Shanghai Shenhua. Of course, some friends who are familiar with the Chinese Football First Division know that behind every team name of the Super League team, there is a commercial giant. Of course, Shanghai Shenhua is no exception. This commercial giant is Shenhua Electric. The slogan a€?Leading One Step, Shenhua Electrica€? is believed to be familiar to some friends in Jiangsu and Zhejiang. Shenhua washing machine was the highest in the washing machine industry in the 1980s. Quality Award - The National Silver Award. Many households, especially consumers in Jiangsu, Zhejiang and Shanghai, were proud to have a Shenhua washing machine.

Various causes fade them out of sight


A word that can't be endured when it's extremely high, but it's too big to end up, is often used in the sunken record of a commercial ship. Almost every reason why the business empire declines, we can see the rigidity of management and the slow transition. The same applies to some old domestic branded home appliance companies.

In the 1990s, the domestic color TV market ushered in blowouts, and a number of TV manufacturers started to rise. In this fiercely competitive environment, the price war is slowly starting to take off, and as the leader of the past, Peony TV does not seem to fit in. The performance was sluggish. Market sales declined linearly in the mid-1990s. In the following period when televisions were upgraded from flat-panel televisions to CRTs, Peony could not grasp the opportunity. Peony lying on the books of dedication ignored the development of science and technology. They have eaten bitter fruit. Since 2000, OEM production and trademark sales have gradually faded out of the first-line market and faded out of sight of consumers.

Standard Type Disc Insulator is made of glass to support and insulate wires. Standard disc Vintage Glass Insulators are connected together for the power cord, one end is connected to the pole by fittings, and the other end is connected to a conductor or cable. The most widely used in Glass Insulator production lines are tempered glass insulators. We also sale standard disc Porcelain Insulator and standard disc type Suspension Insulator.


Standard glass insulators: U70, U100, U120
Breaking load between 40kN and 240kN
Frequencies up to 100 Hz are supported.
Temperature range is between -60?°C and +50?°C.
The insulators are made of an insulating element, a cap and a pin.
The cap and pin are made of high-strength hot galvanized cast-iron, with corrosion- resistant coverage, it can be of the type ball-socket or clevis-tongue.The lock, a split-pin is made of stainless steel or phosphor bronze.
Parameters
| | | | | | | | |
| --- | --- | --- | --- | --- | --- | --- | --- |
| Currency Designation | U70B/140 | U70B/146 | U70B/127 | U100B/146 | U100B/127 | U120B/146 | U120B/127 |
| Designation | LXP3-70 | LXP1-70 | LXP2-70 | LXP-100 | LXP2-100 | LXP-120 | LXP2-120 |
| Diameter D,mm | 255 | 255 | 255 | 255 | 255 | 255 | 255 |
| Spacing H,mm | 140 | 146 | 127 | 146 | 127 | 146 | 127 |
| Creepage L,mm | 320 | 320 | 320 | 320 | 320 | 320 | 320 |
| Socket Soupling,mm | 16 | 16 | 16 | 16 | 16 | 16 | 16 |
| Mechanical Falling Load,KN | 70 | 70 | 70 | 100 | 100 | 120 | 120 |
| Mechanical Routine Test,KN | 35 | 35 | 35 | 50 | 50 | 60 | 60 |
| Wet Power Frequency withstand voltage,KV | 40 | 40 | 40 | 40 | 40 | 40 | 40 |
| Dry Lighting Impulse withstand voltage,KV | 100 | 100 | 100 | 100 | 100 | 100 | 100 |
| Impulse Puncture Voltage,PU | 2.8 | 2.8 | 2.8 | 2.8 | 2.8 | 2.8 | 2.8 |
| Power Frequency Puncture Voltage,KV | 130 | 130 | 130 | 130 | 130 | 130 | 130 |
| Radio Influence Voltage,??v | 50 | 50 | 50 | 50 | 50 | 50 | 50 |
| Corona Visual Test,KV | 18/22 | 18/22 | 18/22 | 18/22 | 18/22 | 18/22 | 18/22 |
| Power Frequency Electric arc voltage | 0.12S/20KA | 0.12S/20KA | 0.12S/20KA | 0.12S/20KA | 0.12S/20KA | 0.12S/20KA | 0.12S/20KA |
| Net Weight per unit,KG | 3.6 | 3.6 | 3.5 | 4 | 4 | 4 | 4 |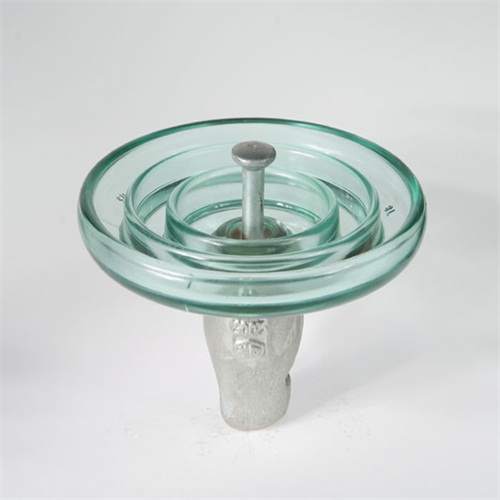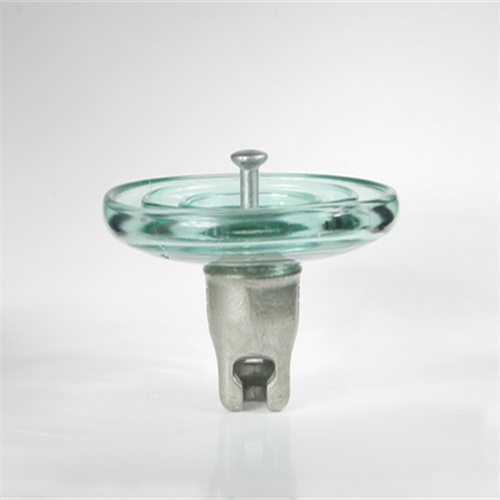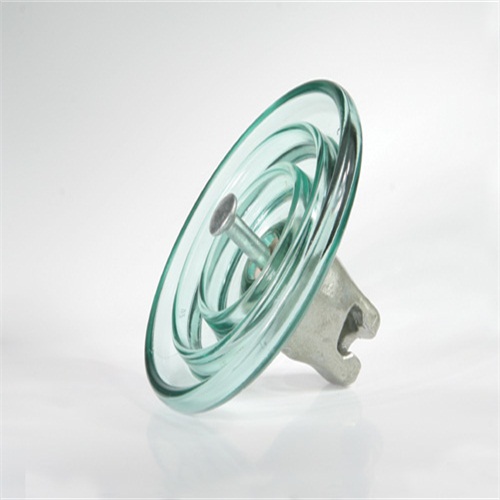 We warmly welcome friends both domestic and abroad to visit our company, for more details about glass insulator, if you have any questions, please contact with us directly.

Standard Type Disc Insulator

Vintage Glass Insulators,Standard Disc Type porcelain Insulator,Standard Disc Type Suspension Insulator,Standard Type Disc Insulator

FUZHOU SINGREE IMP.& EXP.CO.,LTD. , https://www.cninsulators.com