Small SOT963 packaged device (Diodes) for ultra-portable electronics
Diodes Corporation introduces bipolar transistors (BJTs), MOSFETs, and transient suppression diode (TVS) devices in an ultra-small SOT963 package that deliver performance comparable to or better than devices in larger packages.

This article refers to the address: http://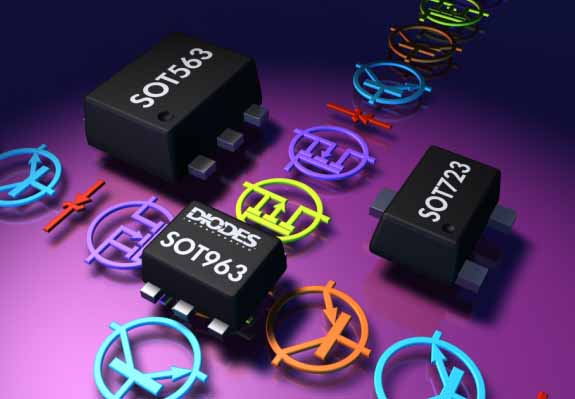 With a footprint of only 0.7 mm2, the Diodes SOT963 is 30% less than the SOT723 package and 60% less than the SOT563 package, making it suitable for low-power applications. The board space savings and 0.5 mm off-board height allow Diodes' SOT963 package to meet the requirements of a wide range of ultra-portable electronic products.

The SOT963 package line now includes six general-purpose bipolar dual-transistor combinations, three small-signal dual-MOSFET combinations, and a four-wire configuration transient voltage suppressor array DUP412VP5. The lead packages of these devices support hand soldering and visual inspection without the need for X-ray inspection.

The dual transistors in the SOT963 package include dual NPN, dual PNP and complementary NPN-PNP pairings with nominal collector-emitter voltages (VCEO) of 40V and 45V. The double N-type, dual-P and complementary MOSFET components have a rated breakdown voltage (BVDSS) of 20V and a nominal on-resistance (RDS(ON)) measured at 1.5V.