Qipu Optoelectronics launches LED soft screen adapting to changing multi-end display
October 12 09:05:10, 2019
In February 2012, the domestic LED LED display manufacturer, Shenzhen Qipu Optoelectronics independently developed the LED soft screen, which is the "Black King Kong" series and the "Great White Shark" cast aluminum box. Another in-depth exploration and great innovation after the hollow screen series.

The LED soft screen is a solution that is designed to meet the diverse needs of the LED display and the diverse needs of the installation site. It is a soft, metal-free design LED display that can be installed in any environment or easily made into a circular screen with a diameter of less than 20CM.

The unique advantages of Qipu Optoelectronic LED soft screen:

1, modular design, easy to install and maintain.
2, ultra-light weight, based on metal-free design, it is lighter than any display product of the same specification. This soft screen itself weighs only about 10kg per square meter, easy to move and transport, because it can curl, you can easily roll it Pack it up and send it to the installation location quickly.
3, ultra-thin design, the thickness is only 1.3CM, it is easy to make a variety of complex curved surface shape, to meet the changing needs of use.
4, can adapt to complex installation environment. It can be installed in both lateral and longitudinal bending deformations, even in complex installation environments.
5, high quality power supply, stable and reliable. The use of high quality power supplies further ensures long-term stable operation of the product.

The LED soft screen inherits the advantages of Qipu photoelectric LED display products, which are light, thin and transparent. The clever structural design enables the horizontal and vertical bending deformation installation, even for complex installation requirements, it can be perfectly realized. The quick installation method makes the installation and disassembly of the product handy.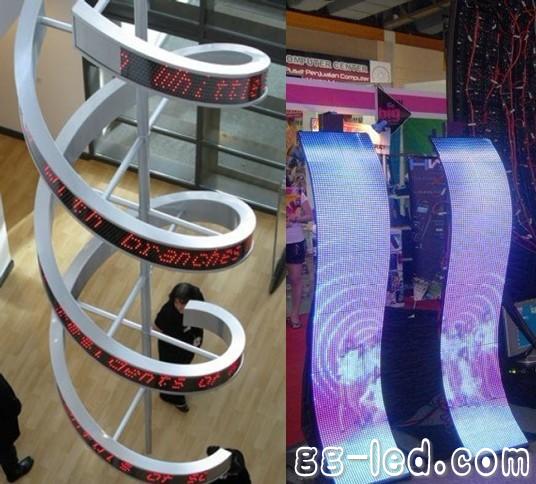 Adjustable 12V DC 500W 6/17CH Rack Mounted Integrated Power Supply 1U




This product is based on the standard 19-inch cabinet assembly, meticulous design and manufacture, adopting modular design, input voltage 90V AC--246V AC, can output 5V DC/12V DC/ 24V DC / 48V DC, A total of 16 channels are divided into 4 groups of output, digital display, Each set of voltage can be adjusted, total power 600W, with lightning protection, over-voltage protection , over-current protection , overload protection , over-temperature protection and indicator acousto-optic and alarm function, power outages can be self-locking.




Features:




Use of efficient, environmental protection switching power supply circuit frame

Modular 1U standard 19" rack mount chassis
Small ripple & noise -- video output signal more stable, clearly images
Splitter output -- by-pass failure to protect other equipment to work
Power protection -- Output over-voltage protection, over-current protection, short circuit protection

Application:

It widely used in banks, government units, buildings, office buildings, garden community, square, Factory, prison, road traffic, gas station, ship and other machine rooms, can dock intelligent APPDU system, embedded in the back-end security system management platform, is an ideal intelligent security integrated power supply and Management System.

Product Images: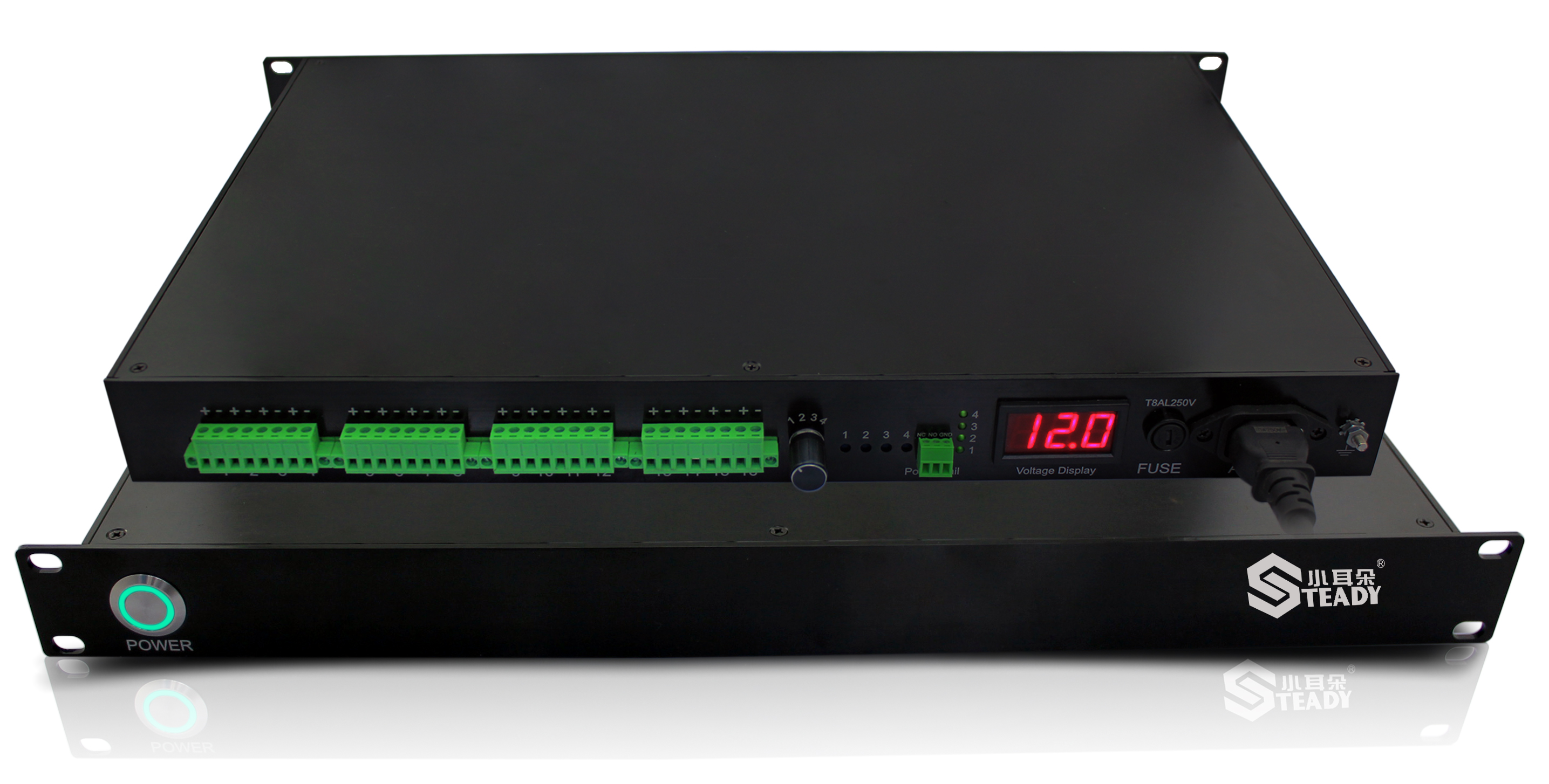 Power Supply 12Vdc ,Power Supply 12Vdc 5A,Power Supply 12Vdc 10A,Power Supply 12Vdc 2A

Dongguan Xiaoerduo Electronics Co., Ltd. , https://www.steadysmps.com