New generation maXTouch solution (Atmel)
Atmel?? Corporation announces the introduction of the maXTouchTM E-Series single-chip capacitive touchscreen controller for 2 to 12-inch touchscreen applications. The new E-Series products include the mXT224E, mXT384E, mXT540E, and mXT768E devices, which offer better analog sensing performance with a third-generation capacitive touch engine and Atmel's advanced AVR?? architecture optimized for capacitive sensing. Offering 224 to 768 nodes, E-Series devices allow designers to choose the industry's most advanced single-chip solution based on touch screen size and application.

This article refers to the address: http://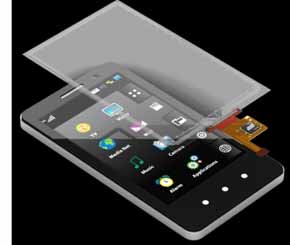 Since system noise is the most important factor affecting touch screen performance, all devices in the maXTouch E-Series feature enhanced analog sensing capabilities, while maXTouch's industry-leading noise immunity is also enhanced. These improvements enable system designers to use less costly shieldless touch sensors or to use thinner, more integrated touch screen configurations, including touch-on-lens ( It is configured by placing the touch sensor graphic on the glass or PET protective cover and "on-cell" (the touch sensor graphic is placed on the display panel). By improving noise immunity, designers can use less noisy, lower cost displays and chargers to further reduce system cost.

The maXTouch E-Series not only benefits system designers but also benefits consumers. These devices offer higher noise immunity and are the industry's first touch screen controllers that allow users to use 2mm passive conductive pens while continuing to support multi-touch functionality. The new E-Series features the same features of the original maXTouch family, including support for unlimited touch, fast response, high accuracy, low power consumption and excellent sensitivity to detect finger or gloved finger touches.

The maXTouch E-series mXT224E device is the next generation of the best-selling MXT224 device with an advanced E-Series touch engine and an Atmel 8-bit AVR architecture optimized for smartphones and other handheld devices.

The mXT768E is the industry's first 32-bit single-chip touch controller for tablets and other larger screen applications up to 12 inches. Based on Atmel's ultra-low-power 32-bit AVR architecture, the mXT768E is designed to meet the signal processing needs of larger screen applications for greater unintentional touch rejection and responsiveness. Based on the advanced 32-bit AVR architecture, the mXT540E and mXT384E offer system designers the right price/performance option for smaller tablets, e-book readers and high-performance smartphones.

Dr. Jennifer Colegrove, vice president of emerging display technology at DisplaySearch, said: "Single-chip touchscreen controllers simplify design, reduce cost and power consumption, which are important factors for mobile phones and are an important selling point for tablets. The touch screen module market will grow from $4.3 billion in 2009 to around $14 billion in 2016."

Peter Jones, vice president of microcontroller and touch products business at Atmel, said: "Atmel's maXTouch is the leading solution in today's smartphone market. With the recent adoption of several tablet touch screens using maXTouch in the US Released at the e-newsletter, maXTouch will continue to be successful in the market in 2011."

Peter Jones added: "Atmel's launch of the maXTouch E series sets a new standard for touch screen performance, which shows that the company will continue to maintain its leadership position in the touch screen market."