Misreading Huawei: Don't mention 'transformation'!
"The media always like to say that we are" transformation "-don't mention" transformation "! Company executives do not agree to use transformation." A month ago, Yu Chengdong, the chairman of the outspoken Huawei terminal, interrupted with his usual simplicity and directness. In response to the reporter a€?s question about a€?Huawei a€?s transformation challengea€?, a€?because of thea€? transformation a€?will make everyone feel that doing this today, and wanting to do that tomorrow, shooting one place at a time, is very different. Huawei a€?s strategy is sustainable. The sky is changing, then it is not a strategy. "

Huawei insists that in this round of controversy triggered by the mobile phone war, the outside world did not understand Huawei.

Not only Yu Chengdong, in the interview lasted for one month in this newspaper, there was constant voice of refutation from Huawei Terminal. "'Huawei does the Internet', this is a pseudo-proposition". On August 2, Huang Ji, president of Huawei's terminal cloud business department, emphasized that he recently questioned Huawei's attempts to develop various Internet applications for "Everyday Chat". What is the Internet? Now is an era of convergence. Is Apple an Internet company? What company is Amazon? Internet and communications are all in the process of integration. What Huawei needs to do is how to find it in a converged industry Our best position, we believe that the best position is to provide an open platform and a terminal with excellent experience, so that consumers can find the applications he wants most through my terminal and platform. This is what Huawei wants to do. Instead of doing specific Internet application business. "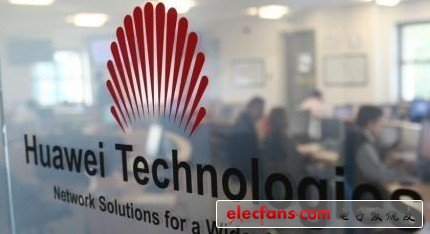 Not only that, Huawei has a different understanding of the "PCization" of the mobile phone industry. "In the era of smart phones, I think that mobile phones cannot be PCized at all." Wan Biao, CEO of Huawei Terminal, said unabashedly that the "PC-based" speech still stayed on the cognition of the "fixed processing technology" era ten years ago. It stands for wireless network connection technology, there are countless software technologies inside, and there is an understanding of the "pipe" (network) to the "end" (mobile terminal) behind, "Wan Biao said, using the formula of CPU + Microsoft = PC Let's infer that IC + Android = mobile phone, "This is ridiculous, because the complexity of processing information is very different from the voice era."

There is no doubt that from closed to open, Huawei is using mobile phones as a touch point to learn a language to communicate with the outside world, although she has been misread for the past six months.

Just as his leader Yu Chengdong's distinctive, controversial and personal image on Weibo, Huawei's sudden emergence has often been praised, and occasionally he has been laughed at because of his slightly awkward performance. This top student in B2B business, When it comes to shaping B2C brands and channels, it still feels like a beginner. "Our mobile phones are improving, but our benefits are always not expressed." Yu Chengdong admitted.

So, what is Huawei's real idea? Can and how does her mobile phone business born out of the times ascend to Everest like her mother? What is the overall strategy of Huawei Terminals attached to Huawei Group?



The Portable Ground Control Statioin with Dual Screend and Dual Operating System Windows/Android, Support 14 CH input/output, HDMI video link for realtime monitoring,Maximus 30km Control Range.

Portable Uav Ground Station,Drone Control Station,Uav Ground Control Station,Drone Ground Control Station,Drone Ground Control System

shenzhen GC Electronics Co.,Ltd. , https://www.jmrdrone.com