Liu Shengping, Chairman of China Photo Association, visited Baishi Optoelectronics
January 09 12:05:38, 2020
Recently, at the just-concluded second meeting of the 7th China Lighting Association, Baishi Optoelectronics was elected as one of the new members of the board of directors. This honor is not only the establishment of the semiconductor lighting and packaging devices business for the five years since the establishment of Baishi Optoelectronics. Affirmation of the achievements in this period is also an encouragement for the future development of the lighting business. During the meeting, Chairman Liu Shengping led more than 150 members of the governing unit to Suining, Sichuan, hosted the ceremony of the China Optoelectronic Industry Base and visited the Baishi Optoelectronics Suining Base. Participants at the conference gave high praise to Baishi Optoelectronics in the packaging business R & D, manufacturing strength scale and new lighting park supporting plans.
During the visit, the Baishi Optoelectronics Wanfang dust-free production workshop, the fully automatic packaging device production line, and the full range of standard R&D laboratories left a deep impression on everyone. On November 27th, Chairman Liu Shengping attended the inspection meeting of the Standard Committee of Electric Light Sources and Standards Committee and visited the Baishi Shenzhen Base. In the company of Chairman Ye Jian, President Liu went to the lighting exhibition hall. At the production workshop and enterprise laboratory visit, Chairman Ye Jian reported on the overall operation of the company in recent years and the future development direction of the company on behalf of Baishi Optoelectronics. From the initial device packaging business, Baishi Optoelectronics has gradually expanded to lighting. In the fields of application, display and so on, it has achieved remarkable results in just a few years and has become the largest LED optoelectronic enterprise in southwestern China.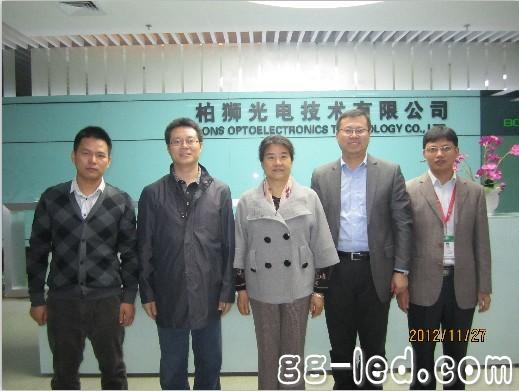 With the development of the LED industry to the scale of application development, the lighting industry is inevitably the mainstream direction of the development of Baishi Optoelectronics. In 2012, the company invested a large amount of money in the industrial application of LED application field, and will continue to improve its own products. Innovation, industry resource integration, professional customer system development and brand marketing operation capabilities will become LED lighting leaders in the future.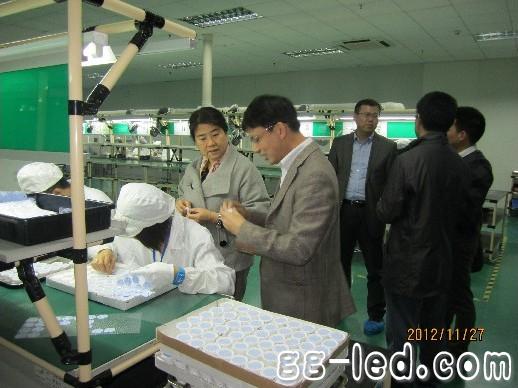 After listening to the report on corporate development, Chairman Liu Shengping made a heartfelt expectation for Baishi Optoelectronics: I hope that Baishi will seize the opportunity in the future lighting industry competition and suggest differentiated business competitiveness, starting from the product and becoming the leading LED. Lighting brand, China Lighting Association will also play an active platform resource role, support all member companies, and jointly create a steady and rapid development of the lighting industry.

(This article is the contribution of Baishi Optoelectronics)

Golf Trolley Battery,12V Ups Battery Pack,Lithium Ion Ups,1000W Ups Battery

ZHEJIANG TIANHONG LITHIUM-ION BATTERY CO.,LTD , https://www.tflbattery.com