Less than 3,000 yuan home office installed platform
Computer assembly has become very common around us. Its advantages are flexible assembly and reasonable price. It is loved by many computer diy. Today, Computer Pepsi.com introduces an affordable assembly computer.

On June 10th, when I was on the market, I saw a few people who were involved in dealing with the business. When I found out that a few young people wanted to install a computer, the computer configuration did not need to be strong enough to meet the basic needs. So small preparations today's installation recommendations, give users more choices.

The most common items used by home users to use computers are just small games such as surfing the Internet or stealing food. There are very few applications for large games or other scientific operations. Especially for the elderly to assemble computers, to provide the most basic network functions, while running some small games is enough, so assembling a most common cheap computer is still very popular in the market. The author today recommended a set of the most common computer less than 3,000 yuan. This set of assembled computer configuration uses the Intel Pentium dual-core E5300 processor with strong performance, and the cheap G41 motherboard supporting DDR3 memory. It constitutes a complete platform with strong performance and low price.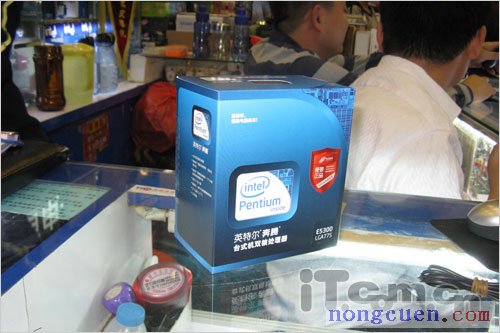 Pentium dual-core E5300 processor
Less than 3,000 yuan computer
Accessory name
Accessory model
Price (yuan)
CPU
Intel Pentium Dual Core E5300 (box)
425
heat sink

Boxed comes with

Main board
ASUS P5G41C-MLX
420
Video card

integrated

RAM
Kingston 2GB DDR3 1333
350
Hard disk
Seagate 500GB 7200.12 16M (serial / scattered) ST3
325
monitor
LG L1742SE
890
Sound card
integrated
Network card
integrated
Optical drive
Pioneer DVD-130D
120
Sound box
Machine box
MSI 936
140
power supply
Great Wall ATX-350P4
150
Mouse
Shuangfeiyan KB-283U refers to the 16-ray photoelectric set
60
Keyboard
Suit
System
no
total
2880 yuan
The Pentium Dual-Core E5300 has become the most popular model of Intel's low-end products. Although the ultimate performance is not comparable to the new products, the performance offered is higher in the low-end product line and the power consumption is lower. More suitable for home machine selection. The E5300 processor adopts advanced Core architecture design, based on 45nm process technology, the main frequency is 2.6GHz, the front side bus frequency is 800MHz, the FSB is 200MHz, the multiplier is 13X, and the L2 cache is 2MB.


Computer configuration comment: This set of assembled computer configuration is not well considered in the choice of display, 17-inch display is obviously too small, there is a slight lack of browsing the web and enjoying high-definition video. The rest is enough. Of course, such a configuration is not only compatible with the Intel platform. The AMD platform can also be built into cheaper and better configurations. It is good for office computers or home computers, and the price is relatively cheap. The practicality of this computer configuration is still very high. Recently, I will recommend another cheap home configuration based on the AMD platform.