LED industry needs to take the road of intelligent, personalized "taste"
February 06 06:05:43, 2020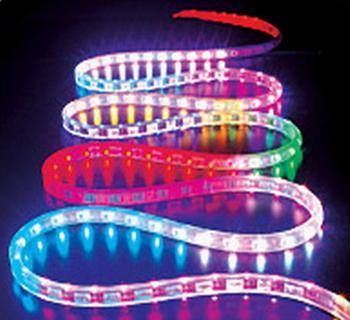 Recently, Foshan Lighting Association and Foshan Creative Industry Association jointly organized a seminar on LED business model innovation. Responsible persons from companies such as Osram, National Star Optoelectronics, Zhaoxin, and Shletwright believe that it is the future of LED development to collaborate with decoration and design companies to tap the artistic value of LED and take the high-end intelligence, information, and personalized a€?tastea€? road. The big trend.

LED development needs to integrate the industrial chain


As the fourth-generation light source technology for lighting, LED has the advantages of environmental protection, high efficiency, and other advantages. Its industrial development has received strong support from the country. However, LED companies still face various difficulties in the operation of the market. Foshan's industries are more focused on the secondary industry, and their development is relatively independent. The LED industry must overcome the limitations of the existing development and must cooperate with other fields and industries and achieve resource sharing in order to develop the road to development.

Wu Yulin, chairman of the Foshan Lighting Association, said that the Foshan Creative Industry Association and Foshan Creative Industrial Park are able to solve and meet the difficulties and demands of the current development of the Foshan LED industry and provide them with a better space for innovation and development. Qiu Dailun, chairman of the Foshan Creative Industry Association, said that integrating the LED industry chain will help improve the overall competitiveness of the Foshan LED industry. According to Yu Binhai, vice chairman of Foshan Guoxing Optoelectronics, the LED industry must achieve a long-term development by innovating the business model and integrating internal and external resources in the industry to jointly build Foshan LED's regional brand.

a€?Foshan is a big city for LED production. LED companies should unite together to create an LED art theme park and showcase Foshan LED's regional brand image.a€? At the signing ceremony of the LED business model innovation seminar and innovative model strategic cooperation, Foshan Lighting and China Star Optoelectronics and other LED companies reached the above consensus.

In this regard, Foshan Lighting Association and Foshan Creative Industry Association signed a strategic cooperation agreement, the agreement decided to integrate the two sides of resources, together to create a LED art theme park in Foshan, jointly organized LED lighting festival, jointly building a lighting museum, form a joint effort to create Foshan LED industry regional brand.

"The LED industry must overcome the limitations of the existing development and must cooperate with industries in other fields." Wu Yulin, chairman of the Foshan Lighting Association, believes that although the era of LED lighting applications has come, however, LED is still faced with various difficulties in the market operation. To this end, the seminar also specifically invited the heads of several design companies and decoration companies.

Xue Qing, director of Foshan Lighting Brand Management, also admitted that the current market space for traditional lighting is still very large, he even predicted that the traditional lighting will still exist for a long time, "But the LED has swiftly hit, as the 'Chinese lamp king' of Foshan Lighting also Innovating research channels and operating structures."

Lin Xiaoyi, business development manager of Osram Lighting, revealed that currently OSRAM has changed its focus from traditional lamp manufacturing to providing system solutions.

LED replacement needs to follow the rules of the market. Wan Xiaocheng, director of Guangdong Zhaoxin Enterprise Group Co., Ltd., raised his own confusion. a€?In the past, we promoted LED and thought it was energy-saving and environmental-friendly. However, why are few people taking the initiative to accept LEDs when they buy lighting?a€? He believes that LED prices are more expensive, and those who really want to buy it do not care how much electricity it can save. Whether it can bring about an increase in taste, so artistic optical design, intelligent control is a better direction. Wei Zhiquan, marketing director of Guangdong Snowlight Optoelectronics Technology Co., Ltd., also stated that many bosses will not choose LED when they choose lamps. "Why? They don't care much about the savings of more than ten yuan of electricity, but they are very interested in design styling."

Yan Jijun, LED Division Manager of Foshan Blue Arrow Electronics Co., Ltd., agreed that a€?Compared with traditional lighting, the biggest advantage of LED is the decorative function, but LED has not yet played a greater potential.a€?

Lin Qiuzhen introduced that OSRAM is currently working on lighting art and lighting taste. The future goal is "no luminaires." "A mirror and a stool may all be a luminous luminaire."

For the service life, Wan Xiaocheng also broke through the traditional concept and proposed a new problem: a€?We have repeatedly emphasized that LED has a long life span and can last 15 or even 20 years. Is this inconsistent with the innovative products?a€?

Wei Zhiquan believes that LED should be differentiated from durable goods and develop in the direction of fashion. a€?Like mobile phones, people no longer like durable Nokia, and they prefer fashion and strong experience.a€?

Lin Qiaoji mentioned that OSRAM currently defines LED as an electronic product. a€?It is updated once in half a year. Many sales people have just become familiar with the product and have already updated it.a€?
White SMD LED, it is the light produced by the blue color chip which is transformed by the special LED fluorescent powder. It does not have a fixed wavelength range and value, which meas White LED need the coordinate value of X, Y and color temperature to represent it. In 18 years, we supply the white SMD LED with high efficiency, high luminance, low light attenuation has been recognized by our customers.
We supply kinds of 3535 SMD LED with different wavelength from 365nm to 1550nm, which include the visible LED and the invisible LED.

In this catalog, we mainly introduce the

3535 White SMD LED

of visible light. 3535 SMD LED, size is 3.0*1.4mm. For this white SMD LED, we can package with single chip 3535 SMD LED or 2 chips 3535 SMD LED and the power can be 1W 3535 white SMD LED, 2W 3535 white SMD LED, 3W 3535 white SMD LED and so on.

The white SMD LED's voltage is 2.8-3.5V.

We have a variety of color temperature to select from. For instance: White 3535 SMD LED with 2700K,White 3535 SMD LED with 2800K,White 3535 SMD LED with 2900K,White 3535 SMD LED with 3000K,White 3535 SMD LED with 3200K,White 3535 SMD LED with 500K,White 3535 SMD LED with 4000K,White 3535 SMD LED with 4500K,White 3535 SMD LED with 5000K,White 3535 SMD LED with 5500K,White 3535 SMD LED with 6000K,White 3535 SMD LED with 6500K,White 3535 SMD LED with 7000K,White 3535 SMD LED with 7500K,White 3535 SMD LED with 8000K,White 3535 SMD LED with 9000K,White 3535 SMD LED with 10000K,White 3535 SMD LED with 15000K,White 3535 SMD LED with 20000K,White 3535 SMD LED with 30000K ect.

3535 white SMD LED is deeply loved by their users because of the small size, the high brightness.

It is often used in LED lighting,

LED Lamps

, LED backlight, LED panel lights, LED furniture, landscape LED, LED Lighting, LED Lighting, led Backlight, LED Panel Light, LED Furniture, LED Photo Light, LED Aperture, LED Toys, grow light LED, fill light LED, LED aperture and other lighting products.

3535 White SMD LED

Shenzhen Best LED Opto-electronic Co.,Ltd , https://www.bestsmd.com