Infineon safety controllers and reference designs enable easy and fast FIDO certification
April 26, 2016, Singapore and Taipei a€" Infineon is helping to drive and accelerate the launch of a new secure and easy online authentication solution based on FIDO (Online Fast Authentication) open standards. Using Infineon's FIDO CerTIfiedTM USB Token Reference Design, GOTrust Technologies (Go-Trust) can validate its U2F Authenticator in U2F (Generic Second Factor) interoperability testing: GOTrust passed within a month Certification - if there is no reference design for Infineon, it will take three times longer.

Infineon's FIDO CerTIfiedTM USB Token Reference Design and proven safety controller are used by many FIDO authentication device manufacturers. The U2F reference design was used for interoperability testing by Google/Gmail and other U2F reference servers. Infineon provides all source code and materials related to U2F, which allows developers to focus on developing the additional features they need for U2F tokens.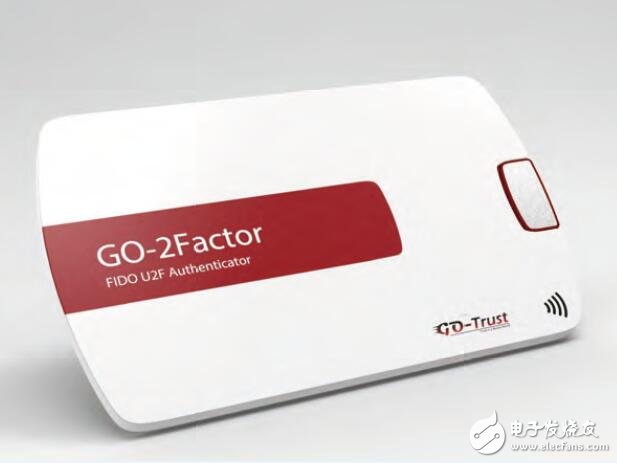 As a founding member and board member of the FIDO Alliance and a leading provider of secure controller technology for personal identity and computer data, Infineon is actively involved in the development of FIDO technical specifications and has introduced a number of products that are compatible with relevant standards. Related reference designs and safety controllers include:

a€¢ Application Note: FIDO-certified USB Token U2F (Common Second Factor) Authenticator based on SLE 78 Security Controller

a€¢ FIDO-certified NFC U2F (Universal Second Factor) Authenticator based on SLE 78 safety controller

a€¢ The first interoperability proven FIDO BLE U2F Authenticator reference design based on the OPTIGATM Trust P safety controller

a€¢ Infineon TPM compatible UAF authenticator solution

a€¢ Customer Solution: ??SD Profile UAF (Universal Validation Framework) Authenticator based on SLE 97144 Safety Controller

ABOUT GO-2Factor

GOTrust Technologies' "GO-2Factor" is the first U2F authenticator with an innovative badge-like design that is easy to carry and enhances user login security with a powerful second factor. Users can use the GO-2Factor authentication card for all online services that support the FIDO U2F protocol in PC and mobile web browsers via USB or NFC (ISO14443 & Mifare).

About the FIDO Alliance

The FIDO (Fast Online Identification) Alliance () was established in July 2012 to address the lack of interoperability between powerful authentication technologies and to address the issue of creating and remembering multiple usernames and passwords. By introducing simpler, more powerful authentication standards, the FIDO Alliance has reduced the dependency on passwords and changed the attributes of authentication by means of an open, scalable, and interoperable mechanism. When using FIDO CerTIfiedTM products and services for online service authentication, FIDO authentication is a more powerful and easier way to do so.

About Infineon

Infineon Technologies AG is the world's leading semiconductor technology company, making people's lives more convenient, safe and environmentally friendly. Infineon's microelectronics products and solutions will lead you to a bright future. In FY2015 (ending September 30), the company's sales amounted to 5.8 billion euros and it has approximately 35,400 employees worldwide. Infineon is listed on the Frankfurt Stock Exchange (ticker symbol: IFX) and the US over-the-counter market OTCQX International Premier (ticker symbol: IFNNY).

Infineon in China

Infineon Technologies AG officially entered the Chinese market in 1995. Since the establishment of the first company in Wuxi in October 1995, Infineon's business has grown very rapidly. With approximately 2,000 employees in China, it has become an important driving force for Infineon's Asia Pacific and global business development. Infineon has established a complete industrial chain covering R&D, production, sales, marketing and technical support in China, and has carried out in-depth research with leading domestic enterprises and universities in sales, technology research and development, and personnel training. Cooperation.

Electric Kettle are made by food grand stainless steel and Polypropylene. It helps you to have a 1.8L bottle of boiled water in 5 minutes. Type 201 Stainless stell is the main material for the electric kettle housing. sometimes called a tea kettle or teakettle, is a type of pot, typically metal, specialized for boiling water, with a lid, spout, and handle, or a small kitchen appliance of similar shape that functions in a self-contained manner. Kettles can be heated either by placing on a stove, or by their own internal electric heating element in the appliance versions.

Features:

360-degree swivel base: Great way with cordless pouring; kettle lifts off base for cord. Separate base to move kettle conveniently, 360?°rotation design.The cord can be wrap neatly into the base bottom for easy storage. The concealed stainless steel heating element brings fresh hot water with no metal Taste.

Soft Handle for easy using: Comfortable stay-cool handle; brushed stainless steel finish. Cool-touch buttons and ergonomic stay-cool handle.

Large Capacity for Multiple Cups: 1.8 L large capacity, with Max. water level inside the kettle. almost 1.5x the size of most tea makers. Brew up to 6oz at once! Perfect for small gatherings & parties!

Fully Stainless Steel Faster Boils: Stainless Steel Interior cover with no plastic taste. Boils water rapidly, save more time and energy. Faster than the microwave & safer than your traditional stovetop teapot.

On/off switch with LED light.: Automatic On/Off switch makes life easier. No need standing by for hot water. It shuts down when reaches a full rolling boil. Boil-dry and overheat protection to ensure the safety use.

Time Saver & Higher Safety: 1500 watts energy efficient for quick heat-up time brings water to a boil, Fast boil, auto shut off and boil dry protection technology with three-prong plug.

Brushed stainless steel housing

Applications

Making hot water for tea brewing.

Making Coffee.

Cool milk-tea.

Steaming eggs.

Any occation if you need hot water in short time.

Any color of plastic is available to produce but in big quantity. Its

Electric Kettle

Electric Kettle,Stainless Steel Electric Kettle,Electric Boiler,Big Capacity Electric Kettle

Guangzhou Taipeng Electrical Appliances Technology CO., LTD. , https://www.taipengelectric.com