CREE Zhu Ming: Breakthrough and Innovation in LED Products
On September 20, 2010, LED Illuminated China Tour by Gaogong LED, Foshan Lighting Association and Nanhai Electric Light Source Lighting Industry Association, the 11th seminar of the National Tour Survey and Industry Seminar in Foshan Successfully held. The discussion was warm and the speakers analyzed and discussed the industrial technology and industry status of chips, packaging, application lighting, tunnel lights and LED detection, and led the discussion on the status quo and future development direction of the LED industry.

The conference attracted more than 100 spectators, Zhu Xinzhi, Secretary General of Foshan Lighting Association, Chen Bin, General Manager of Guangdong Zhonglong Transportation Technology Co., Ltd., Zhou Xuejun, Director of Asia Market, Philips Lumileds, and Optoelectronic Project Manager, CTI China Testing Technology Co., Ltd. Xiao, Foshan Guoxing Optoelectronics Co., Ltd. Deputy General Manager Dr. Yu Binhai, CREE South China Lighting Business Manager Zhu Ming, Jiangsu Xinli Photoelectric Co., Ltd. Sales Director Gu Zongjun, LED senior expert Xu Liancheng delivered a speech.

Zhu Ming: Breakthrough and Innovation in LED Products

Zhu Ming, manager of CREE South China Lighting Business Department, said that CREE has been seeking new changes and strives to achieve breakthroughs and innovations in product technology. CREE has made bold attempts and innovations in terms of LED efficacy, size, luminous flux and color rendering.

Zhu Ming said that CREE has been committed to promoting the field of LED lighting. It used to be a light source for picking up lamps. Now it is the choice of light source for lamps. The goal of CREE is to provide a light source with a smaller size - the true degree of freedom in the design of lamps. CREE is willing to develop together with lighting brands, innovate LED lighting source power, achieve innovation in technology and art, and integrate technology and energy.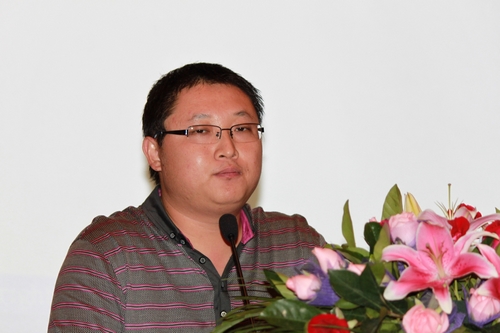 CREE, Manager of Lighting Business Department, South China District